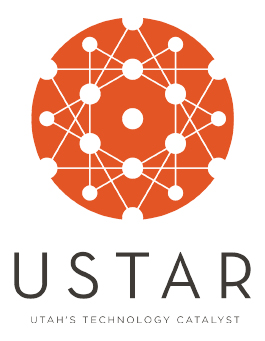 Last month, as part of a business tour of Utah, World Trade Center Utah (WTC Utah) welcomed diplomats from the United Arab Emirates, Mr. Saud Al Nowais, commercial counselor for the UAE to the United States and Jonathan Garon, director of commercial affairs for the Trade and Commercial Office at the Embassy of the UAE.
The delegation met with state agencies and other economic development stakeholders to discuss foreign direct investment and other business opportunities in Utah.
As part of the visit, the Utah Science Technology and Research Initiative (USTAR) welcomed the delegation to the USTAR Innovation Center, where the group toured the state-of-the-art incubator and met with USTAR-supported companies.
"The United Arab Emirates (UAE) is an economic gateway to the Middle East and forging connections with them now could yield long-term results," said Miles Hansen, president and CEO of World Trade Center Utah. "While hosting Mr. Saud Al Nowais, commercial counselor for the UAE, on his business tour of Utah, we were able to showcase Utah industries that align with their investment priorities. The UAE has similar industry priorities to Utah and, during the diplomat's two-day stay in Salt Lake, USTAR worked to connect them with more than 30 of Utah's top innovators from the aerospace and defense, biotech and energy industries."
The UAE has a diverse economy with promising opportunities for Utah companies in a variety of industries. In particular, growth in UAE's energy, aerospace/defense, life sciences and transportation industries complement Utah's growth facilitated through USTAR. During their visit to the USTAR Innovation Center, Mr. Al Nowais and Garon met with Blyncsy, Optysis, OxEon Energy and Majelco Medical, all companies supported by USTAR, highlighting Utah's diverse startup innovation economy.
Blyncsy, a big data startup in the smart cities sector, is developing technology to anonymously capture and visualize data on people's driving habits and trends. The company's proprietary Smart City sensor and traffic platform could be used to monitor real-time congestion issues in the UAE's capital, Dubai, one of the fastest growing cities in the world. Additionally, Blyncsy's technology—which is used by Sundance Film Festival, the Utah Department of Transportation, and others, to reduce traffic congestion and hazards—could be used in Smart Dubai, an initiative founded by His Highness Sheikh Mohammad bin Rashid Al Maktoum to make Dubai the most technologically advanced city in the world by 2021.
Optisys, which produces 3D printed antennae with improved communication performance and reduced weight, has technology that could support UAE's growing importance in the Middle East as a hub for civil and commercial aerospace activities. Since the UAE Space Agency (UAESA) was founded in 2014, there has been an increased need for innovation aerospace technologies, including those like Optysis, which focuses on telecommunication satellite solutions.
OxEon Energy's technology uses solid oxide electrolysis to produce oxygen from carbon dioxide has implications for the UAE's growing interest in space. OxEon Energy's technology is already set to be tested in the next NASA rover to Mars mission in 2020 as part of the Mars Oxygen In-Situ Resource Utilization Experiment, better known as MOXIE. OxEon Energy's technology can be utilized by UAESA and the Mohammed bin Rashid Space Centre (MBRSC) in building their own unmanned probe spacecraft that can orbit Mars to further study its climate and atmosphere.
Majelco Medical is developing a disposable blood capturing device that precisely measures blood loss during surgery. With one of the fastest growing healthcare infrastructures in the world, health expenditures in the UAE were nearly $17 billion in 2017 and are projected to rise to $21.3 billion by 2021 according to Business Monitor International (BMI). Majelco's technology that ensures accurate blood replacement for the patient and avoids complications from over-replacement offers promising applications in the UAE's medical device market, which is working to keep pace with the country's expanding healthcare infrastructure.
"The company has enormously benefited from our association with USTAR, both in terms of access to events, consulting professionals, meetings and other exposure, but also from a funding and validation perspective," said Timmy Chou, chief financial officer for Majelco. "The vetting and engagement with USTAR is seen as a validator, marking the company as worthy of further investigation by partners, investors and technology users.
Over the coming months, WTC Utah and USTAR hope to build on the success of last month's meetings and will continue to pursue opportunities to build upon the conversations held with USTAR-client companies and the UAE.
"Team Utah joined forces to introduce Utah's most promising companies — some of the best science-based companies in the U.S. — to the UAE," said Hansen. "The real work is now just beginning as we follow up with all parties to identify and support new partnership opportunities."
To learn more about USTAR-supported companies, visit USTAR.org. To learn more about other international business opportunities and events in Utah, visit WTCUtah.com.